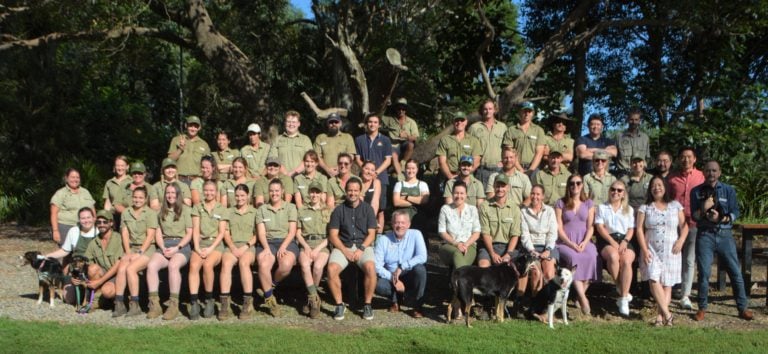 Lone Pine is proudly the world's first and largest koala sanctuary, originally established in 1927 as a safe refuge for sick, injured and orphaned koalas. Over the years, we have expanded our wildlife collection, and are now home to 100 koalas and 70 species of other native Australian animals.
Lone Pine is a sanctuary not just for our animals, but also our team members, visitors and extended community, with education, research and conservation at the forefront of all that we do.
If you are passionate about animals and conservation, and want to work with a team that shares the same values, then I encourage you to apply for the below available positions.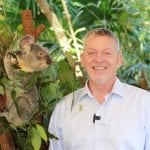 Lone Pine Koala Sanctuary opened in 1927 as a safe refuge for sick, injured, and orphaned koalas. Today, Lone Pine remains a much loved and iconic destination for local and international guests to not only see native Australian animals, but to also connect and learn.  Our goal is that everyone leaves the sanctuary feeling inspired to make small, positive changes in their daily lives to help protect their own native wildlife and habitats.
Through collaboration with our 95+ employees, suppliers and customers, we aim to set a new standard in environmental wildlife management. This will contribute to building a stronger Lone Pine Koala Sanctuary.
Our Vision      To protect, respect and conserve our environment and wildlife by educating and connecting people with nature.
Our Mission    To inspire individuals and communities to live in balance with the natural world.
Located on the banks of the beautiful Brisbane River & only a few minutes from Brisbane CBD, this truly is a great place to work.
Part Time Café Attendants
About the Position:
Lone Pine Koala Sanctuary (Brisbane, QLD) is seeking 2 x vibrant café attendants to join our team. We have one full time role available and one part time/casual role. The part time role is Monday to Friday role and would be ideal for someone wishing to work between school hours.
Both individuals must have excellent communication skills and a strong desire to brew the perfect coffee and provide warm and welcoming service to our customers; it is therefore essential that you possess the following attributes: Friendly, helpful, attentive, adaptable, time efficient and have a 'can do' attitude. Barista and food preparation skills and experience are essential.
If one of these roles sounds like the perfect one for you or someone you know, and you take pride in creating WOW experiences, please contact Sam at [email protected] and provide your resume and a cover letter detailing why you would love to join our team.
Part-time Reservations & Admin Officer
About the Position:
We are currently seeking a dynamic and welcoming individual to join our team in a part time, or casual option (25+ hours/week – Thursday to Monday) capacity, as soon as possible. We would like to welcome someone who is enthusiastic about coming to work everyday and will take genuine pride in their role and duties.  
Reporting to the Marketing Manager, the Reservations & Admin Support Officer will provide full reservations and administrative support to various departments and programs. A large component of this role will be ensuring group reservations and service emails and enquiries are actioned and processed within 24-48 hours.  Editing and writing company materials will also be an important part of your job.  In this role, you should be an excellent communicator with strong attention to detail. Ultimately, your goal will be to help ensure clear communication of our company's message across all channels.
Experience in the Hospitality and Tourism sector, particularly with group bookings would be very beneficial, however not essential.
For the full position description, including key selection criteria and details of how you can apply, please click here.