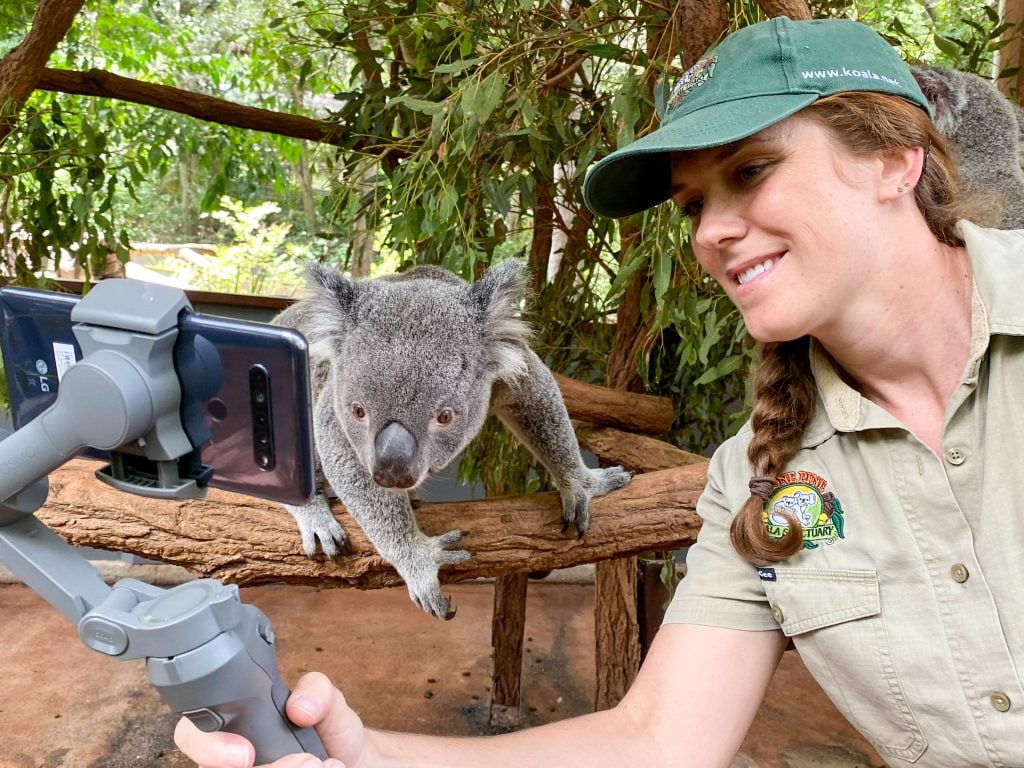 If you aren't able to visit Lone Pine, let us bring the sanctuary to you!

Our Virtual Tours are the perfect way to stay connected and experience the wonderful world of Australian wildlife from the comfort of your own home or office.
Lead by one of our experienced Educations Officers, your group will be able to get up close and personal to some of our most iconic species. You will also enjoy exclusive access in to a koala habitat, to learn what it takes to care for 100 of these beautiful animals.
Personal  / Small Group Tours
A perfect gift for the wildlife lover in your life, or for a virtual family adventure!

Capacity: up to 6 devices (screens)
30 mins – $280
45 mins – $420
60 mins – $550
Corporate / Large Group Tours
A fantastic team building activity for businesses, or an educational opportunity for teachers to connect students with Australian wildlife.

Capacity: unlimited devices (screens)
30 mins – $380
45 mins – $520
60 mins – $650