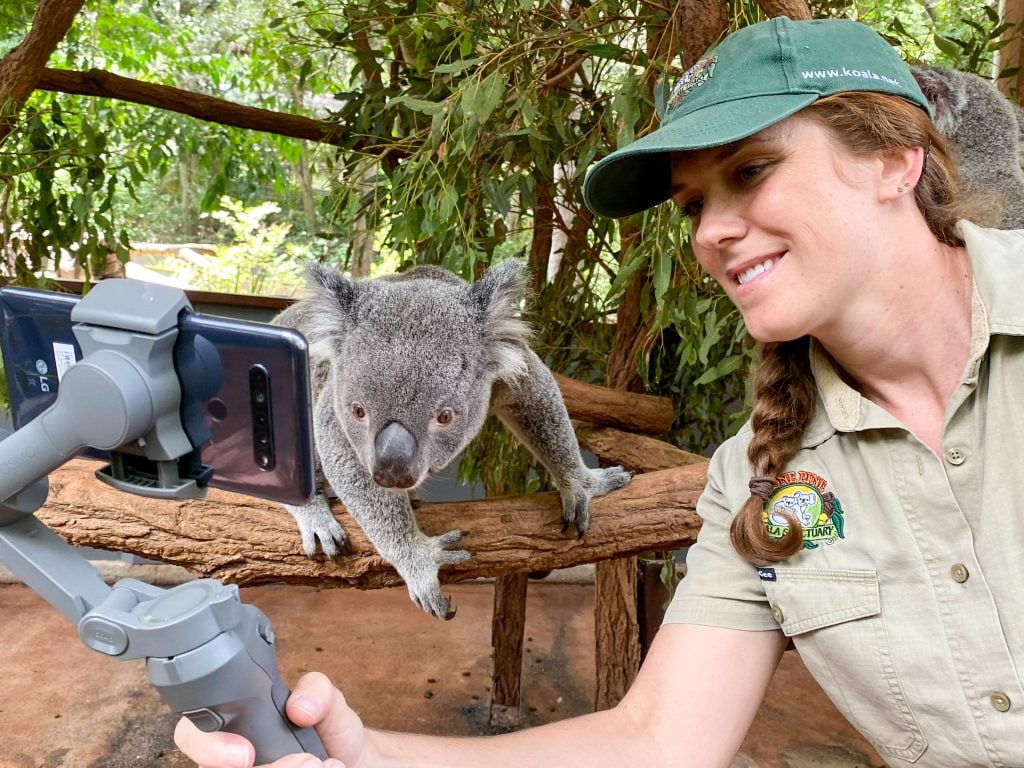 Discover us Virtually!
 A live Virtual Group Tour of Lone Pine is the perfect way to experience the wonderful world of Australian wildlife from the comfort of your own home, office, or classroom.
 Led by one of our experienced Education Officers, your group will get up close and personal to some of our most iconic species, including exclusive access into a koala habitat!
Virtual Group Tours
A private virtual tour, lead by one of our experienced guides
Price (AUD):
30 mins – $380
45 mins – $520
60 mins – $650
Options
Tours can be customised to meet your specific needs, but generally include:
A visit to our free-range kangaroo reserve to see over 100 kangaroos and wallabies

Go inside a koala exhibit for an up-close look at these amazing animals

Ask questions and have them answered in real time by your Tour Guide

Other animals available on request include wombats, dingoes, reptiles, and more!
During the virtual tour, our students discovered and learnt about many Australian animals such as koalas, kangaroos, wallabies, wombats and snakes in a natural bush setting. This tour adds immense value to the virtual study tour program as students see where and why these native animals are protected, respected and conserved by educating and connecting them with nature.
Previously (before the Pandemic), our students visited Lone Pine as part of the program in Australia. As this is not possible with Covid, we still want them to interact as much as possible in different situations, not just in the classroom. Students are given the opportunity to ask questions live with the zookeeper and get up close to koalas, snakes, wombats etc. The feedback has been excellent, and we have built up a great relationship with the zookeeper (Kayla), working together to get the best experience for our students.
The virtual lone pine tour receives 5 out of 5-star rates for the feedback survey.
  Soomi Kim   –   Global Education Program Officer | USQ International