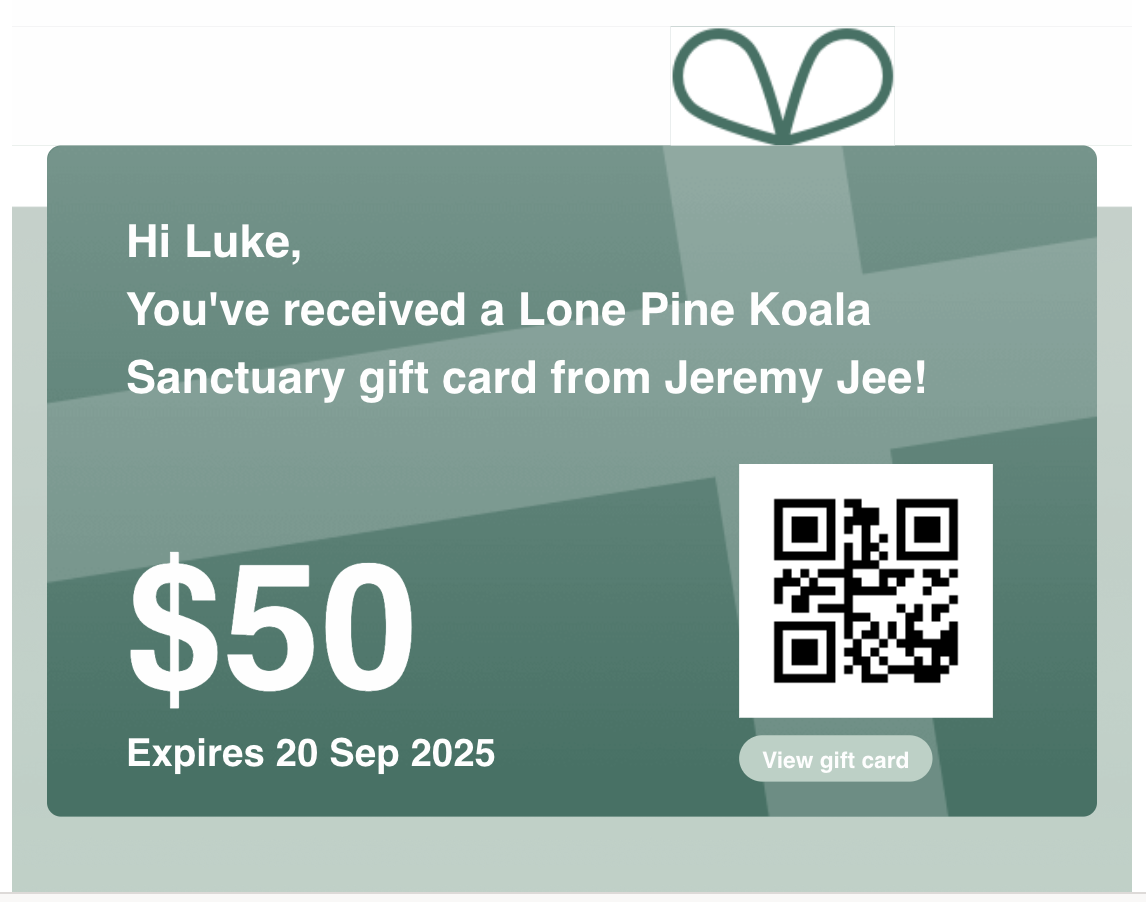 Looking for a perfect gift? Lone Pine Koala Sanctuary has you covered. 
A Lone Pine Gift Card is the perfect gift for your family, friends, colleagues and employees. 
Gift Cards are valid for 3 years from the date of purchase and are non-refundable, see Terms & Conditions*
Lone Pine Gift Cards can be used both online and in person, towards sanctuary admission, yearly passes, experiences, photo opportunities and Lone Pine Koala Sanctuary food and retail outlets.
Gift Card denominations available are $50, $100, $200 and $250.
Upon purchase of your Digital Gift Card you will receive 2 emails, one with the receipt of purchase and the other with the digital gift card details.
If you enter the email address of the recipient, they will receive the digital gift card details and you will only receive the receipt of purchase.
If you would like a copy of the digital gift card, enter your own details where it asks for "recipient details' and both the digital gift card and receipt of purchase will be emailed to you.
*The validity period of the gift card begins on the date of purchase. If you schedule your gift card to be sent to the recipient at a later date, the date of purchase still remains the 'valid from' date and not the date that the recipient receives their card.