Platypus – Behind the Scenes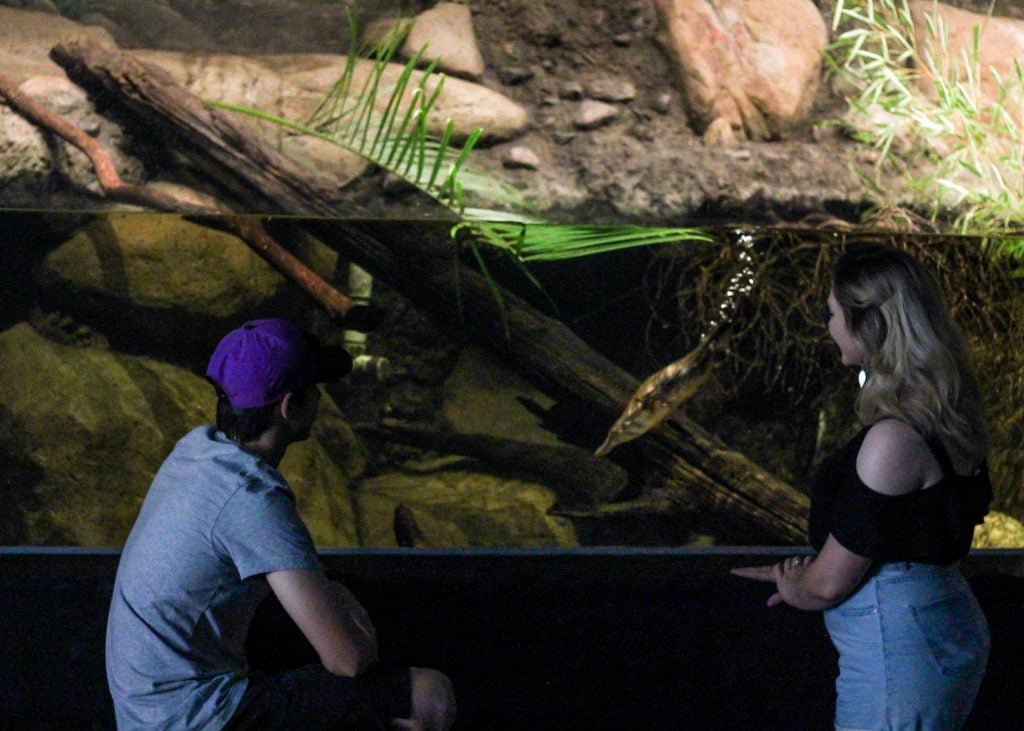 This immersive experience will grant you exclusive behind-the-scenes access to our Platypus House for a sneak peek into the secret lives of our fabulous monotremes.
View the platypus like never before, and even help prepare and feed out their afternoon snack.
Session Times: 9:15am – 9:45am & 2:30pm – 3:00pm
Days Available: Monday – Sunday
Capacity: 6
Inclusions:
30 minute guided experience with Lone Pine guide
Exclusive, behind-the-scenes access to our off-display platypus house to learn more about platypus care
Help to feed the platypus a tasty snack
Age Requirements:
Minimum age for participants is 3 years old
Children under the age of 14 must be accompanied by a paying adult participant
Children under the age of 14 must be supervised at all times
Note: Entry to sanctuary not included and must be purchased separately
Full terms & conditions included on check-out page. Please read before booking.
*Subject to availability
**Please note, our platypuses are male and do produce venom, therefore can not be touched or held by the general public.