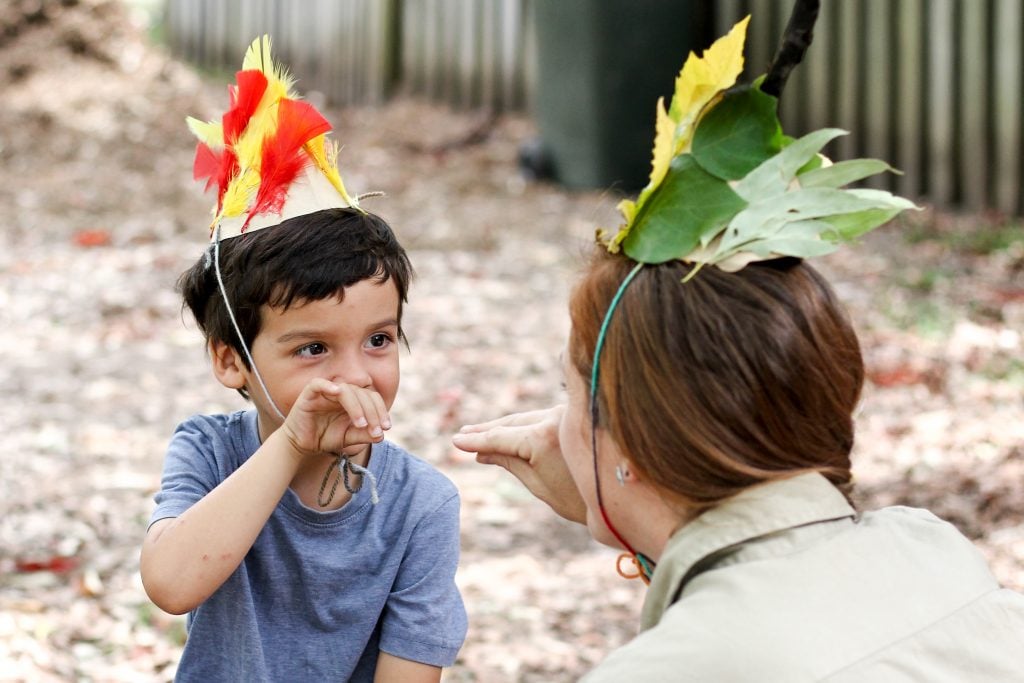 Age requirements: 2-5 year olds
Inclusions:
45-minute guided experience with an Education Officer
Private, up-close animal encounters
Product specific T&Cs will also apply
December/January School Holidays 2022/23
Just Released
It's nearly that time again and we're excited to announce that the new dates for our Sanctuary Sprouts School Holiday Program have just been released and are now available to book online. 

Thursday 15th December 2022
Kangaroos Hop!
Hop along with your little joeys as we learn all about kangaroos! We will make a kangaroo craft, read a kangaroo story, and (of course) say g'day to the kangaroos.
Tuesday 3rd Jan 2023 
Turtally Awesome!
Put on your flippers and join us as we learn all about what makes turtles so amazing. Participants will help to feed a tasty snack to our turtle friends, meet a turtle, a make a turtally awesome craft to bring home. Come shellobrate wit us!
Friday 13th January 2023
Slithery Snakes
.
Slither along as we learn all about snakes. Participants will meet a series of snakey friends, make a snake craft and read a snake story.
Subscribe to our email list, and be the first to know when the new School Holiday Program dates are released.
*Please note that Annual Pass Membership cannot be redeemed against any of the Lone Pine Koala Sanctuary School Holiday – Kids Programs.