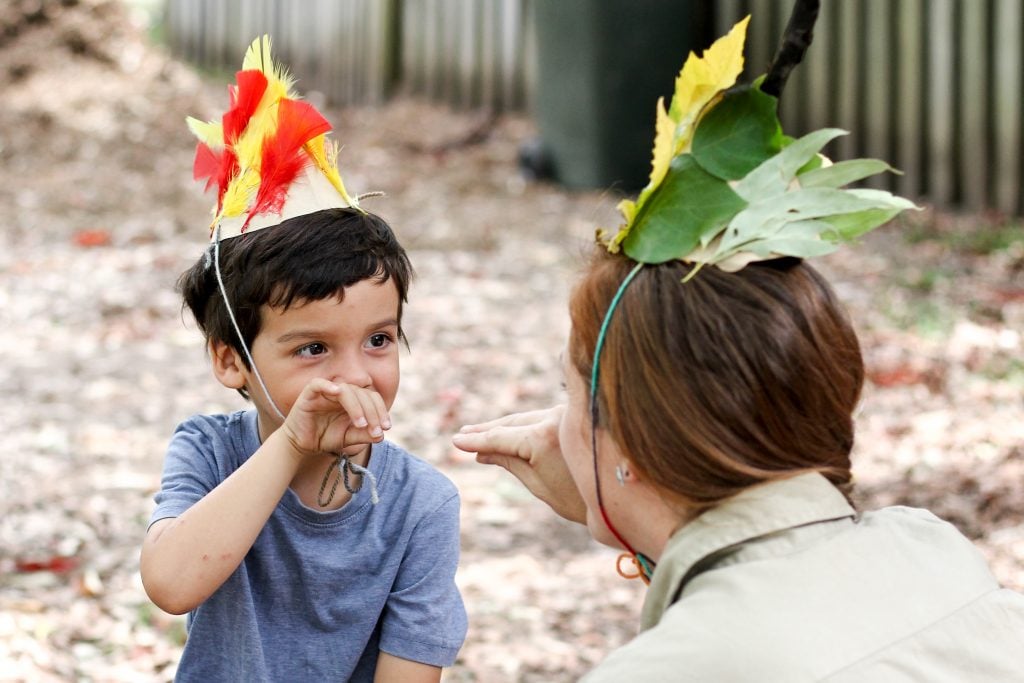 Age requirements: 2-5 year olds
Inclusions:
45-minute guided experience with an Education Officer
Private, up-close animal encounters
Product specific T&Cs will also apply
 Easter School Holidays 
New Dates – Just Released!

Thursday 6th April – Flying Foxes
Thursday 13th April – Lizards
Subscribe to our email list, and be the first to know when the new School Holiday Program dates are released.
*Please note that Annual Pass Membership cannot be redeemed against any of the Lone Pine Koala Sanctuary School Holiday – Kids Programs
Batty for Flying Foxes! Flying foxes are amazing gardeners of the night, and they also happen to be very cute!
Spread your wings and fly along with us as we learn what makes flying foxes so special.
We will make a special treat for our batty friends as well as a high-flying bat craft. Leaping Lizards! Lizards come in many different shapes and sizes, from our lovely backyard blue-tongues to spiky desert beardies.
Come along and meet some out our Lone Pine lizard friends as we learn how they adapt to different habitats.